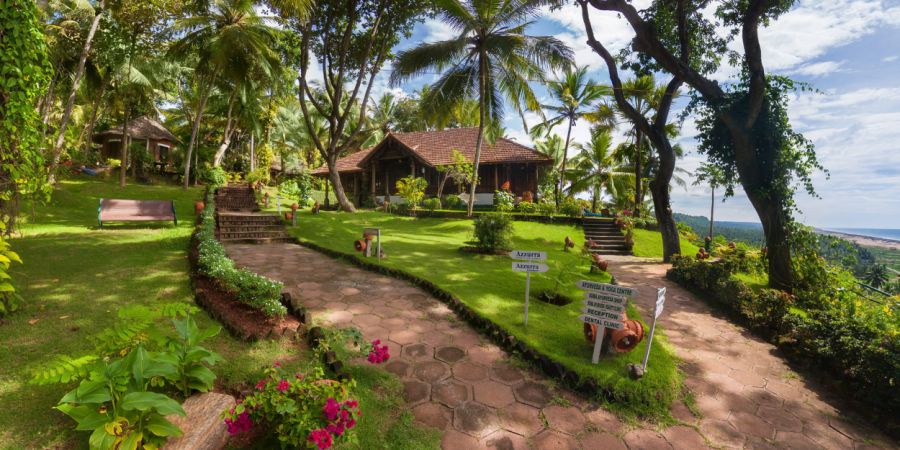 Best Place for Ayurveda Treatment in Kerala
Feb 12, 2019
Ayurvedic hospitals in Kerala are plentiful, due to the moist humid climate and abundant supply of medicinal plants and herbs there. Not only can you rejuvenate your body, but you can also have a wonderful vacation at the same time. However, the treatments at some Ayurvedic hospitals are much better than others. These top Kerala Ayurvedic hospitals are all well managed and have an excellent range of properly administered Ayurvedic treatments.
Somatheeram Ayurvedic Health Resort, Trivandrum
This award-winning Ayurveda Hospital set on tropical gardens and prime beachfront location in South India. Here you can benefit from traditional Ayurvedic therapy as well as Yoga in a blissfully peaceful environment. Somatheeram, the world's first Ayurveda hospital set in a resort ambiance to provide Ayurveda treatments for patients from all over the world. It is located at Chowara beach with over 15 acres of greenery all around on a hillock 9 km south of the famous Kovalam Beach, Trivandrum, Kerala, India. Click here to contact the hospital.Alternatively you can email us care@medinovita.com or WhatsApp us on +91-9740177277 to book an appointment with Ayurveda doctor.
The special Ayurveda treatments and packages offered includes; Rejuvenation therapy, Panchakarma / Detoxification / Body purification, Slimming, Stress management, Anti ageing, Beauty care and various Clinical treatments for cure.