Kerala Panchakarma Detox Therapy
Panchakarma is a detox treatment in Ayurveda which helps to purifies and rejuvenates the body. Panchakarma is a Sanskrit word meaning"Pancha" as "five" and "Karma" as "actions". Panchakarma cleanse helps you to feel physically good and balanced. In this treatment, the body is cleansed from toxic materials left by diseases, poor nutrition, lifestyle diseases and environmental toxins. Panchakarma therapy is typically done once a year for disease prevention and emotional and spiritual growth.
Kerala is known to be the place for Ayurveda treatment. There are various specialised ayurveda centers in Kerala offering panchakarma treatment. Most of these are internationally and nationally accredited hospital offering authentic ayurveda experience to the patients.
What is Panchakarma Cleanse Treatment?
Panchakarma therapy includes five natural methods of removal, giving the body an intensively detoxifying the body, while balancing the three doshas: Vata, Pitta, and Kapha. All the treatment will be done under the supervision of ayurvedic doctors and highly trained therapists.
Vamanam (Emesis Therapy): Vamanam is induced to eliminate Kapha, which causes the excess mucus. Congestion in the lungs causes repeated attacks of bronchitis, colds and coughs. Vamanam is the best treatment for Kapha-related diseases, as well as chronic skin disease such as psoriasis. Virechanam: The elimination of toxic matter from the intestines by administrating therapeutic purgation or a therapeutic laxative, Virechanam is an especially effective cure in cases of jaundice and haemorrhoids. Aasthaapana / Niruham: An enema using quath or Kashaya Vasti and combatting vata dominant disease, (Vata is predominant in the colon). Vasti involves the introduction of a herbal concoction into the rectum, relieving constipation, kidney stones, backaches, sciatica and other types of joint pain. Anuvaasan: Oil enema: This is given to patients suffering from diabetes, anaemia, and obesity. All vata aggravated diseases, such as joint disorders, paralysis, constipation, arthritis, urinary and reproductive disorders benefit from the practice of Anuvaasan. Nasyam: that involves administering of medicated herbal oils or medicated powder through the nose. Nasyam is a toxin removing process and it is very helpful to get relaxation for head related problems. The patient's body is massaged from the shoulders upwards, causing it to perspire. An exact dose of herbal medicine is poured into the nostrils as the patient inhales. During the process, the area around the nose, neck, shoulders, palms & feet is rubbed. This is highly beneficial in conditions such as sinusitis, migraine, chronic cold and chest congestion. In the case of hemiplegia and facial paralysis, nasyam is very effective.
Diet is important both during and after Panchakarma. After the purification process, the patient should take Kichadi (a mixed veg meal) whenever he feels hungry. He should maintain this diet for three to four days, slowly increasing the variety of other items like ginger, pepper, salt, green gram soup and other pulse soups, and increasing the quantity gradually.
Best Ayurveda Centers in Kerala for Panchakarma
Ayurvedic retreats in Kerala are numerous, offering authentic Ayurveda experience to the customers. Due to the moist humid climate and ample supply of medicinal plants and herbs, most of the visitors prefer Kerala as the ayurvedic destination. These are topmost Kerala Ayurvedic retreats which are well managed and offer panchakarma therapy. Plan your panchakarma detox during the Kerala monsoon season (from June to September) as the weather is perfect for Ayurveda at that time and you get discounted offers during that time.
This award-winning Ayurveda Hospital set on tropical gardens and prime beachfront location in South India. Here you can benefit from traditional Ayurvedic therapy as well as Yoga in a blissfully peaceful environment. Somatheeram, the world's first Ayurveda hospital set in a resort ambiance to provide Ayurveda treatments for patients from all over the world. It is located at Chowara beach with over 15 acres of greenery all around on a hillock 9 km south of the famous Kovalam Beach, Trivandrum, Kerala, India. Click here to request booking at Somatheeram.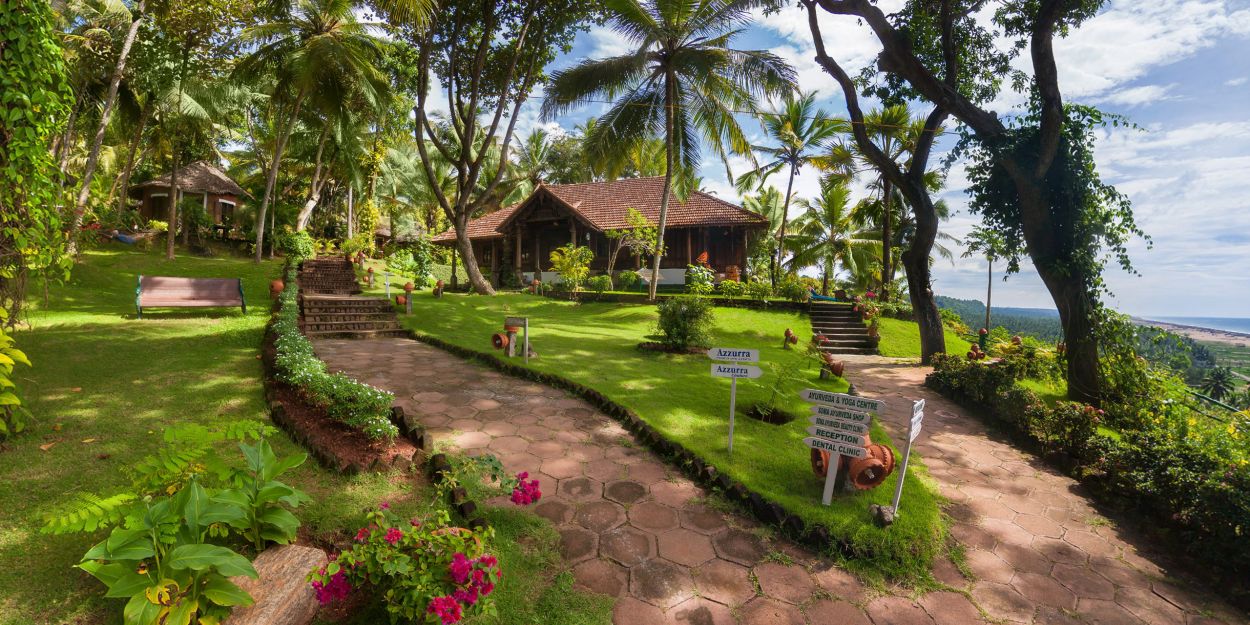 The special Ayurveda treatments and packages offered includes; Rejuvenation therapy, Panchakarma / Detoxification / Body purification, Slimming, Stress management, Anti ageing, Beauty care and various Clinical treatments for cure.
Placed in Palakkad, Kerala, Kairali's The Ayurvedic Healing Village is one of the most reputable Ayurvedic resorts, known for offering authentic Vedic services. Kerala is known all around the world for being a hub of Ayurveda activity and Kairali Ayurvedic health resort is one of the most famous Ayurveda resorts of the state. Many Indian dignitaries have opted for the outstanding Ayurvedic services of the resort. The property also has its own organic herbal garden. One can also get services like Numerology, palmistry, yoga, meditation, astrology, and positive Pujas or health rituals.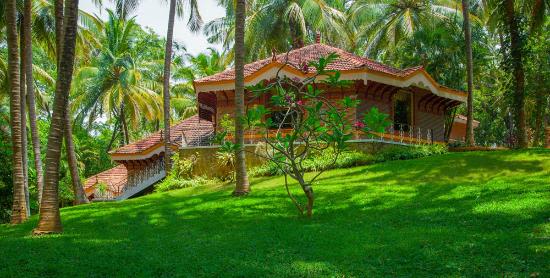 This ayurvedic resort in Kerala happens to be the World's First Ayurvedic Health Farm. It is renowned for offering excellent and authentic Ayurveda therapies, massage and treatments.A stay here is all about going back to nature with its lush and serene ambiance spread across 50 acres of green that is soothing to the eyes and healing for the mind. Relish nutritious food prepared from the ingredients of the resort's organic garden. Click here to request booking at Kairali Ayurveda
Rajah Eco Beach Ayurvedic hospital,is located on the shore of the Arabian Sea, near the pilgrimage city of Guruvayur. It is one of four clinics of the famous Rajah Ayurveda group. Known for its professionalism, high treatment quality and excellent treatment process organization. All clinics of the Rajah group are rewarded with State quality certificates confirming their professionalism.During Ayurvedic treatments, medicines and cosmetics produced by Rajah Ayurveda are used. There are plantation of medicinal plants, Ayurvedic pharmacy, swimming pool, pond, yoga area, and Wi-Fi coverage on the well-kept and green territory of the clinic.

Rajah Eco Beach Ayurvedic clinic specializes in general recovery, rejuvenation and Panchakarma, as well as treatment of various diseases of all body systems, including severe ones.Rajah eco beach has 8 highly qualified doctors,40 professional massage therapists and 15 treatment rooms. Click here to request booking at Rajah Beach Ayurveda
Niramayam is a traditional heritage Ayurveda hospital and an Authentic Ayurveda Centre in Kerala. It is also called as Mana for Ayurveda.Set on a tranquil landscape amidst swaying palm trees, pristine ponds, legendary temple structures and verdant paddy fields, Niramayam is a pioneer in the arena of authentic Ayurveda treatment with a proven track record. Niramayam rightly infuses expertise, tradition, culture, and healthy Ayurvedic practices in harmony with nature for optimizing treatment results and has created a niche' for itself amongst countless of its patrons. The classical and specific treatments offered here at Niramayam are unique and has been the key factor to its success.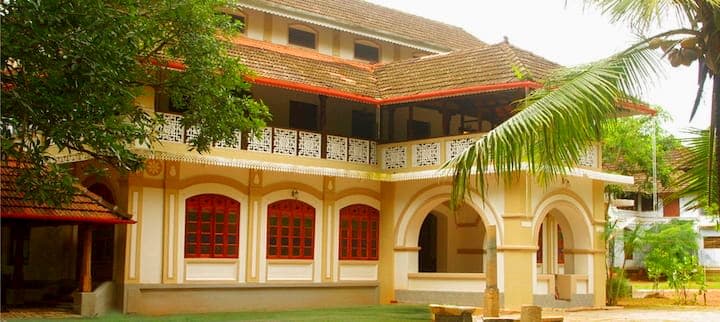 Niramayam offers ten heritage category rooms blending colonial and the old world charm and every aspect of the architecture ensures that the patrons benefit of increased efficacy of the treatment without any compromise on comfort, security and convenience. All support facilities ensure that the patrons have a wholesome treatment equivalent to that of the comfort of one's own home. The hospital efficiently blends hospitality and care for the discerning health seeker with the support of courteous and well-trained staff.Under the able guidance of the Chief Physician Dr.K.M.P.Chakyar, Principal- P.N.N.M. Ayurveda medical college, Shoranur and Shri Ashta Vaidyan Vaidyamadom Rajeev, Senior Consultant Doctor, Niramayam offers classical and specific treatments with optimum efficacy and satisfying value. Click here to request booking at Niramayam
Deepanjali Ayurvedic Yoga Resort located at Thrissur,Kerala is situated in an absolutely picturesque countryside village providing authentic ayurveda treatments and yoga retreat. This countryside village is with no kinds of pollution and with lots of fresh air and calmness perfect for your yoga and ayurveda retreat. Ayurveda is practiced here in partnership with Arya Vaidya Pharmacy (AVP) Coimbatore, one of the most well known Ayurveda Group in India. All the doctors and staffs are trained personnel from Arya Vaidya Pharmacy. In association with AVP (Coimbatore), Deepanjali makes sure each guest /patients receive the best possible treatments, available organic/ sattvic food and hygienic and quality accommodation. Here at Deepanjali, the guest/patients follow our instructions which include the timings of the medicines, food, beverages, rest and sleep. By accepting these normal routines of activities in this Ayurveda Yoga Retreat everyone can return back with a remarkable result.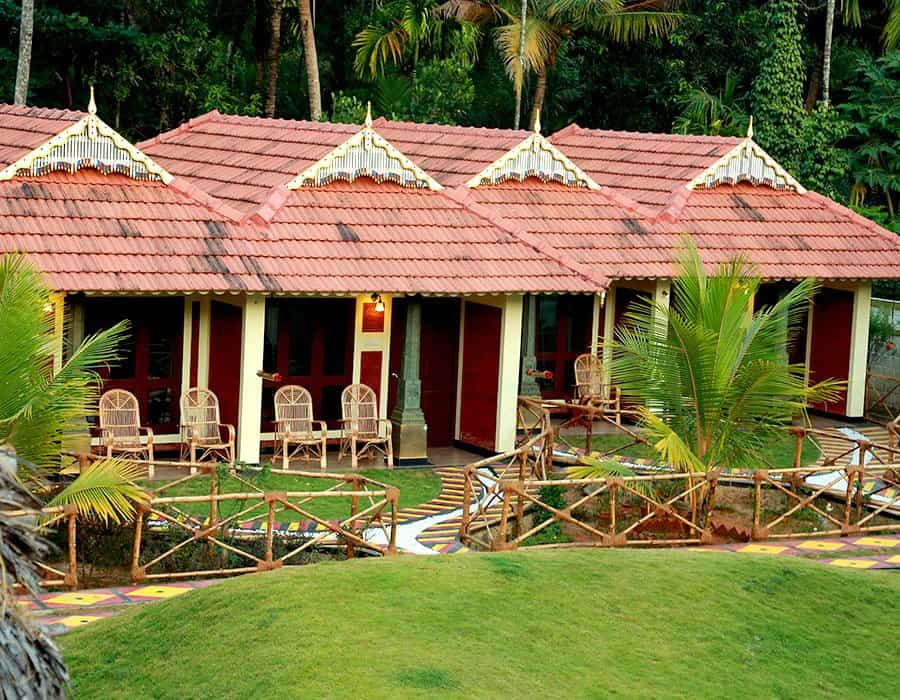 Deepanjali Ayurvedic Yoga Retreat was established in 2015 and is a one stop destination for a complete spiritual and holistic enlightenment.. Retreat was situated in a 1.4 acres of ancestral land with a huge and vast rice/ paddy field only 10 minutes walk from retreat. The retreat has an exclusive partnership with Arya Vaidya Pharmacy (AVP) Coimbatore which provides quality medicines and trained doctors and therapists. Deepanjali Ayurvedic Yoga Retreat welcomes everyone with the pureness of lights and with lots of warmth. Deepanjali offers an experience that provides vibrant positive energy and tranquility. The ayurveda center location is blessed with lots of trees, herbal plants, kavu(temple) and lotus pond. Walk through the scenic landscapes around the Deepanjali, each one of us can breathe fresh air and feel the mental peace and calmness. In this holistic retreat, anyone can absorb the spirituality with our ayurveda sessions, yoga practices, chanting slokas , organic/sattvic food, excellent hospitality, serene nature, classical dance, music and much more.
Manaltheeram Ayurvedic Hospital & Research Centre, located at about 9 kms from Kovalam and 21 kms from Trivandrum city, is located along the inclines of a hill overlooking the sea. A sister concern of the famous Somatheeram Research Institute & Ayurveda Hospital, Manaltheeram offers an extravaganza for the body, mind and soul. First and foremost, visiting this beautiful place presents an opportunity to take advantage of Ayurveda, an ancient medical practice followed in India. With its specially prescribed massages and therapies all the stress and worry will simply wash away. Manaltheeram also provides therapies which are effective in treating various conditions such as arthritis, rheumatism, paralysis and many more. Click here to request booking at Manaltheeram.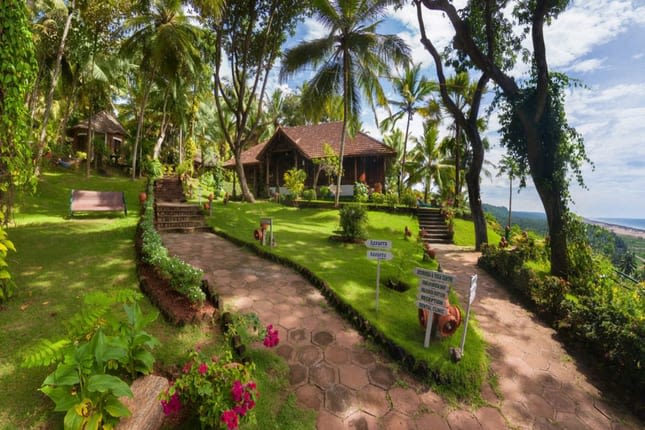 Thatched villas, traditional Kerala style houses, garden cottages, Deluxe suites- there is a lot of variety in the accommodation available at Manaltheeram. While giving the relish of a village life, they are all well provided with modern facilities to make for a comfy and wanna buy untroubled holiday.
Shoe flowers, ixoras, marigolds as well as coconut palms adorning the gardens are a delight to perceive and an added glory to Manaltheeram. The many rare herbs in the garden are well preserved for use in medicines and other preparations.The open air restaurant at Manaltheeram with its wicker chairs, lawns and paved paths is designed to keep up with the whole ambience and theme of Manaltheeram. Delectable food is a specialty at Manaltheeram with its choice of about 250 vegetarian dishes, raw salads and juices. Cultural performances and other programmes are held for entertainment.
Rajah Healthy Acres located at Koottanad,Palakkad,Kerala was established in 1996 and is situated in a lush green plantation providing authentic Ayurveda treatments and retreats. This countryside village is with no kinds of pollution and with lots of fresh air and calmness perfect for Ayurveda retreat and treatments. Rajah Healthy Acres is a Government of Kerala Green Leaf certified Ayurvedic hospital. With the plantation as a backdrop, you can come across, peacocks, cranes, sparrows and many other small tropical animals while you wander along the trails inside the Rajah Healthy Acres. Click here to request booking at Rajah healthy Acres.

Set in the verdant countryside of Kerala, India, Rajah Ayurveda comprises of three Ayurvedic Centers that focus on Specialized Treatments, Preventive Ayurveda Care and Rejuvenation Therapies. The varied ambience of Rajah centers are unique and provide the perfect backdrop for a range of Ayurvedic treatments that will leave you rejuvenated and refreshed. Rajah Ayurveda grow a variety of herbs and plants in their Rajah Healthy Acres and also have a full-fledged GMP certified medicine manufacturing unit where all their ayurvedic medicines are manufactured under the supervision of ayurvedic doctors.
Rajah Ayurveda Acres is located in 200 acres of lush green plantation and is a heritage Ayurveda hospital. Hospital have around 43 cottage/rooms, over 10 ayurvedic doctors and 60 therapists.Rajah Healthy Acres has a large plantation where Ayurvedic herbs and plants are grown in a natural way. Apart from the medicinal plants, you can see the traditional Kerala vegetation-coconut trees, Areca palm, Mango trees, Jackfruit tree, and Banana plants. Rajah Ayurveda Acres offers mudpack and medicated milk bath treatment which are considered excellent for skin and complexion.