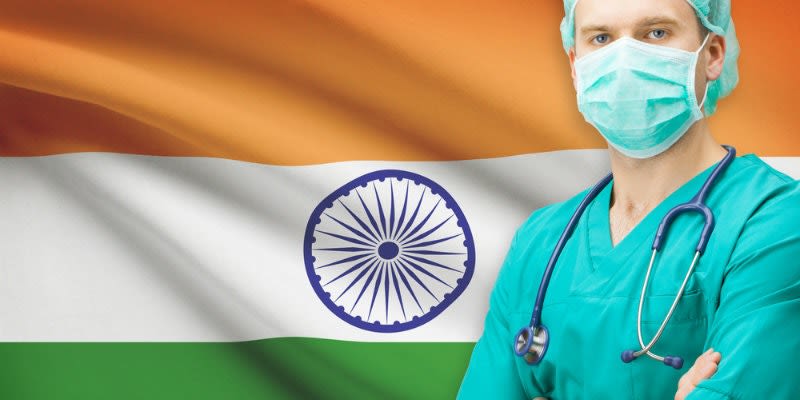 Plastic Surgery In India
Cosmetic Surgery is a special discipline of medicine that involves modification, alteration & correction of human body parts through medical & surgical techniques. Cosmetic surgery is basically performed on all areas of the head, neck, and body in order to enhance one's beauty and self-esteem without any postoperative complications.
Advanced surgical techniques & shorter recovery periods and more natural looking results make India one of the best places for Cosmetic Surgery in the world and an economical and attractive option for people looking for affordable cosmetic surgery packages abroad.
Cosmetic surgery in India has undergone a radical change over the last decade. More and more people are accepting and its affordability confirms its value and need. The number of aesthetic surgery procedures performed has increased to a great level. Earlier cosmetic surgery was only confined to the health and well-being of the patient, such as reconstructing a dislodged eye, skin-grafting for serious burns, repairing a broken nose and treating a birthmark across the face. But now the surgery is intended to correct all the dysfunctional areas of the body for enhancing the overall appearance.
Cosmetic surgeons in India are well trained, highly skilled and carry out the best experience. Communication is never a barrier as the surgical team members speak fluent English. Comparing the costs of plastic surgery in India with many of the western countries such as US, UK, Australia, Canada has shown a 60%-90% lower price in the developing nation. Several patients from the US and other western countries are traveling to the developing nation to access less-expensive procedures such as rhinoplasty India and breast augmentation India. For instance, the cost of breast augmentation in the US is around $6,000 while in India it can be done for $2,200. The cost is much less even after considering the airfare. Liposuction cost in India is around $1,750 while in the US it is approximately $6,100. Dental cosmetic surgery in India costs about ten times less as compared to the procedure overseas. Click here to request for a quote..Alternatively you can email us

care@medinovita.com

or WhatsApp us on

+91-9740177277

to book doctor appointments and invitation letter.
Cost of plastic surgery in India
Popular Cosmetic Surgeris
Abdominoplasty (tummy tuck) :


Abdominoplasty is a cosmetic surgical procedure to flatten the abdomen or to overcome the stretch marks. It involves the removal of extra fat and skin followed by the tightening of the muscles in the abdominal wall.

Blepharoplasty (eyelids) :


Blepharoplasty for eyelids is a reconstructive procedure to repair the drooping upper eyelids. It is done by removing excess fat or skin from the eyelids. The procedure also helps to correct the associated vision problems.

Blepharoplasty upper and lower (Bilateral) :


Bilateral blepharoplasty helps to overcome the problems such as sagging eyebrows or puffiness under the eyes either by filling or removing the fat and removing the excess skin. Thus, the procedure helps to improve the contour of the eyelids.

Breast augmentation:


This surgery increases or recovers the size of the breasts through fat transfer, or by the use of implants (silicone gel or saline implants). It is performed either after a mastectomy (breast removal in cancer patients) or for aesthetic purpose.

Breast reduction :


Breast reduction surgery in females helps to overcome the problems associated with disproportionately large breasts such as neck pain, back pain, etc.

Cosmetic Rhinoplasty:


Rhinoplasty also called a nose job helps to improve the size, shape, and angle of the nose. Depending on the desired overall appearance of the nose, some bone or cartilage is removed, and tissue may be added.

Liposuction (abdomen/ arms/ calves):

People with a flabby abdomen, heavier arms, and thick calves can be benefited through the liposuction of the respective parts. This surgery is done for both physical fitness and aesthetic improvement.

Male breast reduction:


It is done in males who have over-developed breasts, a condition called gynecomastia either due to hormonal imbalance or due to overweight. This surgery is performed by making cuts below the breasts and suctioning the fatty tissue followed by repositioning of the nipples.

Mentoplasty :


Mentoplasty reshapes the chin to balance the facial features either by chin enhancement through an implant or removal of part of the chin bone. Click here to request for a quote..Alternatively you can email us

care@medinovita.com

or WhatsApp us on

+91-9740177277

to book doctor appointments and invitation letter.
Top 5 hospitals in India for plastic surgery
Kokilaben Dhirubhai Ambani Hospital,Mumbai
Kokilaben Dhirubhai Ambani Hospital is a significant social initiative from Reliance Group. It is designed to raise India's global standing as a healthcare destination, with emphasis on excellence in clinical services, diagnostic facilities, and research activities.
Kokilaben Dhirubhai Ambani Hospital the only hospital in Mumbai to function with a full-time specialist system, that ensures the availability and access to the best medical talent around-the-clock. The 750-bed hospital has over 103 full-time doctors, 520 nurses and about 200 paramedics, and growing.
The Hospital is accredited by the Joint Commission International (JCI) and the National Accreditation Board for Hospitals & Healthcare Providers (NABH), College of American Pathology (CAP) Accreditation, USA, National Accreditation Board for Testing and Calibration Laboratories (NABL) Accreditation, India
They are the first in India to have a 3-room Intra-operative MRI Suite (IMRIS), a diagnostic and imaging solution where the patient is never moved.
Kokilaben Dhirubhai Ambani Hospital manages is spread over an expansive 1 million sq ft of space with 17 floors in the infrastructure. This comprehensive healthcare and advanced medical research facility are equipped with 30 elevators that conveniently connect over 140 OPD clinics, diagnostic centers, and day care services. This hospital houses more than 700 beds with 180 beds dedicated to critical care. The hospital has airy and comfortable suite rooms for added privacy and comfort that reflects the international standards of hospitality and service criteria followed by it. It has fully-equipped ICUs that are impressive and roomy with advanced 2-way communication system between the patient and the nurse on duty. Apart from the spacious rooms and wards, the hospital also has more than 20 Operation Theaters (OT) with state-of-the-art medical equipment for efficient and modern surgical treatment. Click here to request for a quote..Alternatively you can email us care@medinovita.com or WhatsApp us on +91-9740177277 to book doctor appointments and invitation letter.
State of art facilities of Kokilaben Dhirubhai Ambani Hospital
Da Vinci Robotic Surgical System
Robotic-driven, computer-enhanced, Gait Orthosis device "Lokomat Pro ", which assists and improves walking in patients with neurological impairments
Gait Analysis & Training Lab for cerebral palsy and stroke patients
Navigation Systems for Orthopaedic, ENT and Neurological procedures
Computer-enhanced rehabilitation Device, Armeo Spring, which helps in improving hand and arm function in patients suffering from stroke, accidental brain injuries and other neurological disorders
Biggest Multi-Specialty Rehabilitation Complex which occupies an area of over 30,000 sq. feet
Radiation Oncology Linac Suites furnished with Trilogy for radiotherapy and Novalis Tx for accurate and pain-less radio-surgical procedures.
Compact and rotating biplane detectors
EDGETM – the most precise and effective tool for Stereotactic Radiosurgery, for cancer treatment
3 Tesla MRI
Latest technical features in ICUs including ceiling-mounted, dual-arm pendants, to make sure that the environment around the patient is clutter free. The ICUs have dedicated air supply which keeps the critical care area contamination and infection free, which is a unique feature not found in most hospitals.
ARTIS Q Biplane system-Interventional Radiology
Kokilaben Dhirubhai Ambani Hospital Address
Rao Saheb Achutrao Patwardhan Marg, Four Bunglows, Andheri West, Mumbai, Maharashtra 400053
Specialty clinics in Kokilaben Dhirubhai Ambani Hospital
Bariatric Surgery
Clinical Haematology
Dental Surgery
Development Disorders
Endocrinology & Diabetes
ENT
Gastroenterology
General Surgery
Genetics & Molecular Medicine
Gynaecology & Obstetrics
Hepato Pancreato Biliary
Internal Medicine
Minimal Access Surgery
Nephrology
Plastic & Reconstructive Surgery
Pulmonary Medicine
Reproductive Endocrinology & Fertility
Urology
Vascular Surgery
Amenities for International Patients in Kokilaben Dhirubhai Ambani Hospital

Free airport pickup and drop in AC car or ambulance
Dedicated patient coordinator to take care of all your requirements
Language interpreters
Choice of deluxe suites, single and twin-sharing rooms with most of the rooms having view of Arabian Sea
Complimentary stay for one attendant during hospital admission
Choice of international cuisines to suit your taste
TVs with international entertainment channels
In-house salon and spa to spruce you up
Extensive variety of F&B options - Food Court,Fine Dining Restaurant,Mumbai's famous street-side food, coffee hubs, and international food chain Subway
Assistance with local travel and sightseeing within India Click here to request for a quote..Alternatively you can email us

care@medinovita.com

or WhatsApp us on

+91-9740177277

to book doctor appointments and invitation letter.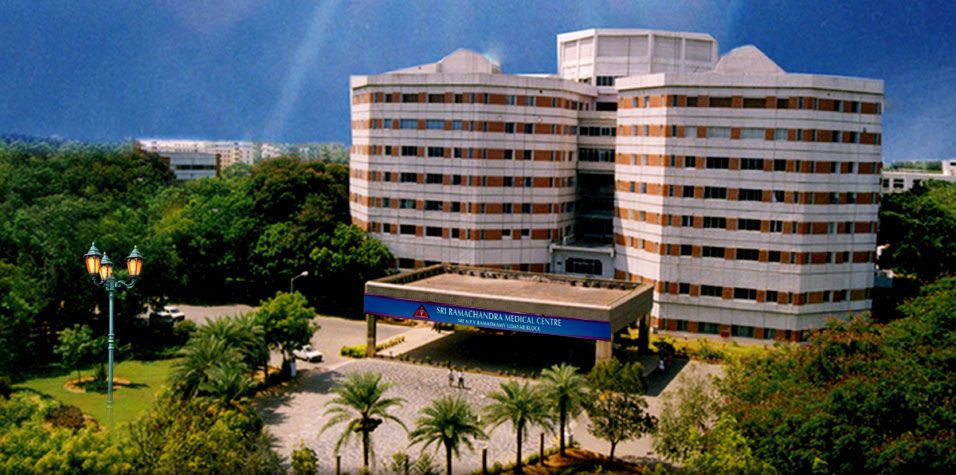 Sri Ramachandra Medical Center(SRMC),Chennai
Sri Ramachandra Medical Center (SRMC) is a tertiary care multi-specialty university hospital founded as a teaching hospital of Sri Ramachandra Medical College and Research Institute in 1985 with the intention of translating the experience and expertise in medical education into tangible affordable health care for the community. Today, SRMC is a leader in the care for over 3000 patients who walk through its portals daily and many more who seek remote health care through its connectivity and telemedicine services.
SRMC Campus is spread over 175 acres providing the highest quality of patient care in South Asia which is equipped with over 1650 beds, 114 ICU beds, and 25 operating rooms. Through innumerable continuing education programs, in-services, and quality and safety improvement processes, the facility is able to provide affordable health care at world-class standards.
SRMC is located in Porur, right at the intersection of the Chennai? Bangalore expressway. It is 8km from the International airport and 12 km from the heart of the city.
SRMC is a regional medical center attracting and serving international patients throughout India, Sri Lanka, Bangladesh, Nepal, Bhutan, Mauritius, Seychelles, South East Asia, East Africa, and the Middle East. Corporate services for a large number of multinational clients are being provided who is based in Chennai. An experienced guest relations team is adept in working with patients from different backgrounds and will ensure that the international patient will find a home away from home. Insurance and Third Party Payments (TPA) is being provided for many multinational insurance carriers. Click here to request for a quote..Alternatively you can email us care@medinovita.com or WhatsApp us on +91-9740177277 to book doctor appointments and invitation letter.
The international desk will facilitate the travel, visa, board, tours, and foreign exchange. Most international patients will be eligible for a complimentary airport pick up and drop. In addition to spacious, well-appointed patient rooms, SRMC has an in campus hotel with in-house dining, excellent rooms and suites to suit their taste and budget. SRMC has developed Special comprehensive care packages for most conditions that clearly spell out the costs involved in care.
Click here to get a free quote.
Specialty procedures of Sri Ramachandra Medical Center(SRMC),Chennai
Heart transplant
Angioplasty / Angiogram (Coronary/Heart)
Pacemaker implant (Heart)
Pacemaker implant (Heart)Pediatric cardiology / cardiac surgeries (ASD/VSD/ToF/PDA)
Byepass Surgery,Heart Valve replacements (MVR/AVR/DVR)
Lung transplants
Cosmetic Surgery
Abdominoplasty / tummy tuck,Breast reduction/augmentation
Cochlear implant
Gastro Intestinal surgery,Lap. Cholesystectomy,Hernia repair
Bone marrow transplants
Infertility / Reproductive Medicine
Kidney transplant
Gastro Intestinal surgery
Nephrectomy,Micro disectomy (Lumbar/Cervical)
Bone and Spine,Laminectomy (Lumbar/Cervical),Fusion - cervical/lumbar
Cranial Surgery/ Craniectomy,Chemotherapy,Radiation Onco,Surgical Onco
Laminectomy (Lumbar/Cervical),Joint replacement,Hip replacement,Knee replacement,Shoulder replacement
Arthroscopic surgery,Fusion - cervical/lumbar,Micro disectomy (Lumbar/Cervical),TURP (Prostate),Weight loss / bariatric surgery / obesity management
Vascular Surgery
Sri Ramachandra Medical Center(SRMC),Chennai - Address
No.1, Ramachandra Nagar, Sri Ramachandra Nagar, Porur, Chennai, Tamil Nadu 600116
Amenities for International Patients in Sri Ramachandra Medical Center(SRMC)
Free Wifi
Family accommodation
Personal assistance / Concierge
Airport pickup
TV in the room
Interpreter services
Medical travel insurance
Hotel booking,Hotel booking, Local tourism options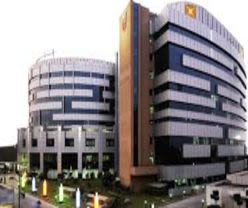 BLK Super Specialty Hospital,New Delhi
The Hospital has a capacity of 650 beds with dedicated 125 critical care beds, 17 modular operation theatres, and specialty-specific dedicated OPD blocks. The facility is equipped with the most modern medical diagnostic & therapeutic equipment, to name a few TriologyTx Linear Accelerator with cone beam CT for Radiation Oncology, Cyber-knife VSI, 128 Slice 3D CT Scan, 1.5 Tesla MRI, Flat panel combo Cath Lab with 3D reconstruction, Ultrasound with 3D and 4D imaging and dual head Spect CT with variable angle Gamma Camera and the latest generation PET-CT. BLK has India's largest Bone Marrow Transplant Centre and is known the world over for excellent outcomes. BLK Cancer Centre is one of the few centers in the world which provides comprehensive Cancer Care with organ-specific specialist teams in a holistic manner. The Hospital offers advanced services for the treatment of heart conditions including Minimal Access Cardiac Bypass Surgery. The Bariatric Surgery (Weight Loss Surgery) program at BLK is one of the largest in the region. The Hospital provides a wide spectrum of Super Speciality Services in the field of Neurology, Neurosurgery, Urology, Kidney Transplant, Nephrology, Gastroenterology, and Surgical Gastroenterology, Liver transplant, Orthopaedics including Spine Surgery, Joint Replacement &Sports Medicine, Cosmetic & Reconstructive Surgery, comprehensive Mother & Childcare including advanced IVF. In addition, process driven Critical Care services, along with the most advanced Diagnostic and Imaging facilities, provide the necessary backbone for patient care for holistic, comprehensive and contemporary care to patients. BLK Super Speciality Hospital is accredited by the National Accreditation Board for Hospitals and Healthcare Providers, and National Accreditation Board for Laboratories and Calibration, for its processes and high-quality patient care. The Hospital has over 150 super specialists with most distinguished names in the professional circles, supported by the highly experienced nursing and para-medical staff. Click here to request for a quote..Alternatively you can email us care@medinovita.com or WhatsApp us on +91-9740177277 to book doctor appointments and invitation letter.
Specialty Clinics of BLK Super Specialty Hospital,New Delhi
BLK Cancer Centre
BLK Centre for Bone Marrow Transplant
BLK Heart Centre
BLK Centre for Neurosciences
BLK Centre for Digestive & Liver Diseases
BLK Centre for Renal Sciences & Kidney Transplant
BLK Centre for Orthopaedics, Joint Reconstruction
BLK Centre for Plastic & Cosmetic Surgery
BLK Children Heart Institute
BLK Heart Centre
BLK Super Specialty Hospital - Address
Pusa Rd, Radha Soami Satsang, Rajendra Place, New Delhi, Delhi 110005
Amenities for International Patients in BLK Super Specialty Hospital
Waiting Lounge – Best able to respond to the needs of the patient and provides information about many of the services offered at the hospital. A place also for consultation and admission. It's also a center creation for Dollars exchange, Guest House assistance, Travel assistance, mobile recharge. Escort patients & visitors to their destination and offer general assistance. Arrange Taxi/Limo service. Provide an interpreter for medical appointments. Arrange leisure activities for the family for local attractions or events.
Complimentary Services – BLK provide Free Airport transfer (pick & drop), translation, internet and meals to patient attendant along with free diet services.
Case Managers – Each of the patient are allotted with case managers for better assistance.
Free Online Video consultation – Every Friday we have free online (Audio and Video) consultation for patient overseas to plan their treatment and visit.
Visa & Travel Assistance – We have special travel desk at waiting lounge to assist patient. We assist in obtaining the visa for the treatment.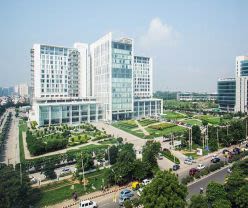 Medanta Medicity, Gurgaon
Medanta Medicity in Gurgaon is a multi-specialty hospital spread across 43 acres of land. Medanta hospital and institute is located near New Delhi. Hospital is a 1500 beds facility with 45 operation theaters and more than 1000 doctors.
Medanta is lead by a team of highly experienced and skillful surgeons, doctors and specialists. Hospital is equipped with the latest modern state-of-the-art health care technology including Brain Suite for neurosurgery, Da Vinci robotic system for minimally invasive procedures, 256-slice CT scanner for 3D imaging, 3.0 Tesla MRI, Digital X-Ray, Fluoroscopy, Bone Densitometry, 3D and 4D Ultra Sound, Integrated Brachytherapy Unit with remote controlled HDR and many more.
Specialty Clinics of Medanta Medicity,Gurgaon
Bone and Joint Institute
Cancer Institute
Breast Services
Head and Neck Oncology
Medical and Haemato Oncology
Institute of Digestive and Hepatobiliary Sciences
Gastroenterology
GI Surgery, GI Oncology and Bariatric Surgery
Heart Institute
Clinical and Preventive Cardiology
Cardiac Surgery
Electrophysiology and Pacing
Interventional Cardiology
Cardiac Surgery
Kidney and Urology Institute
Nephrology
Institute of Liver Transplantation and Regenerative Medicine
Institute of Neurosciences
Clinical Immunology and Rheumatology
Endocrinology and Diabetology
ENT and Head Neck Surgery
Paediatrics
Peripheral Vascular and Endovascular Sciences
Plastic, Aesthetic and Reconstructive Surgery
Respiratory and Sleep Medicine Click here to request for a quote..Alternatively you can email us

care@medinovita.com

or WhatsApp us on

+91-9740177277

to book doctor appointments and invitation letter.
Medanta Medicity, Gurgaon - Address
CH Baktawar Singh Road, Sector 38, Gurugram, Haryana 122001
Amenities for International Patients in Medanta Medicity
Travel, visa assistance and airport transfers
Hotels and Lodging Arrangements
Special services for dining and entertainment
Choice of international cuisine
Language interpretation services
Same day appointments & express check-in
Tie-ups with leading insurance companies
Assistance in billing procedures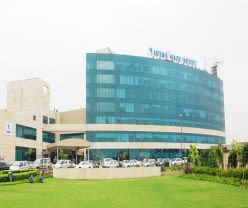 Artemis Hospital, Gurgaon
Artemis Hospital is located near New Delhi, India, the national capital of the country, and is the flagship hospital of the Artemis Health Science Group. Providing a wide range of specialties, Artemis Hospital is conveniently close to the international airport. It has a 500-bed capacity, and consists of not just medical professionals, who have certifications from international medical bodies, but the latest in terms of medical technology as well.
Designed as one of the most advanced in India, Artemis provides a depth of expertise in the spectrum of advanced medical & surgical interventions, a comprehensive mix of inpatient and outpatient services. Artemis has put modern technology in the hands of renowned from across the country and abroad to set new standards in healthcare. The medical practices and procedures followed in the hospital are research oriented and benchmarked against the best in the world. Top-notch services, in a warm, open centric environment, clubbed with affordability, has made us one of the most revered hospitals in the country.
Some of the pioneering achievements of the hospital include being the first hospital to offer an intelligent critical patient monitoring system, complete with a clinical decision support, an endovascular suite, which is located inside the operating room and allows endovascular surgery and catheter-based procedures with hybrid surgery, MRI-PET fusion technology as well as 3D dynamic road mapping for reconstructive imaging and much more. This paper-less and film-less hospital is also well connected to enable worldwide access to information. Click here to request for a quote..Alternatively you can email us care@medinovita.com or WhatsApp us on +91-9740177277 to book doctor appointments and invitation letter.
Specialty Clinics of Artemis Hospital, Gurgaon
Artemis Special Child Centre
Cardio Thoracic and Vascular Surgery
Cardiology
Cosmetic & Plastic Surgery
Dermatology & Cosmetology
Endocrinology
ENT
Gastroenterology
General & MI Surgery
Haematopoietic Stem Cell Transplant
Hematology
Internal Medicine
Nephrology
Neuroanaesthesia and Neuro critical care
Neurointerventional Surgery
Obstetrics & Gynaecology
Organ Transplant
Orthopaedics
Paediatric Cardiology & Cardiac Surgery
Paediatric
Reproductive Medicine
Respiratory Critical Care & Sleep medicine
Rheumatology & Clinical Immunology
Scoliosis Surgery
Spine Surgery
Urology
Oncology
Artemis Hospital, Gurgaon - Address
Sector 51, Gurugram, Haryana 122001
Amenities for International Patients in Artemis Hospital
Tele-consults and Pre Departure Evaluation
Facilitate Travel arrangements
Visa Services
Hotel Booking (Budget, Deluxe and Luxury Hotels)
Language interpretation services
Airport (New Delhi ) Pick Up and Drop
Choice of rooms from private to luxury suites
Dedicated International Lounge
Cuisine choices
WiFi enabled suites
Money Changer within the Hospital
Artemis has tied up with some of India's leading travel companies to facilitate smooth travel and stay arrangements for its international patients.