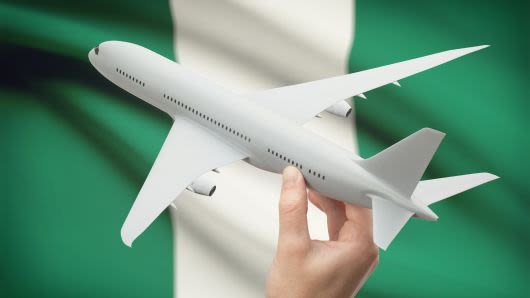 Medical Travel from Nigeria To India
Thousands of Nigerians every year travel abroad for medical treatment because of lack of healthcare at home
Factors like inadequate medical equipments and personnel, and also inadequate infrastructures have greatly contributed to the abysmal state of Nigeria's healthcare sector, and this has in turn made the people lose confidence in this sector. This lack of confidence in the healthcare sector has further led to the increase of top public officers and other wealthy Nigerians with life threatening ailments traveling abroad in search of better medical care.
According to Business Day Nigeria, 47 percent of Nigerians visiting India in the year 2012 did so to get medical attention, while the remaining 53 percent did so for other reasons.
India boasts highly qualified doctors and state-of-the-art equipment, and the treatments are approved by the World Health Organization (WHO) and the US Food and Drug Administration. In addition to quality medical services provided by its hospitals and doctors, patients go to India because medical costs are a lot cheaper compared with the US and UK
For English-speaking Africans, language is not a barrier, as English is the lingua franca in India. And for those seeking forms of treatment other than surgery, India is home to alternative treatments such as Ayurveda, a plant-based therapy that uses herbs, breathing exercises, diet changes, meditation and stretching for healing.
Gerneral requirements for Indian medical visa from Nigeria
Medical visa is only granted to those whose travel to India only for medical treatment.
Nigerian passport holders are not eligible for e-Visa. India government has rolled out an e-visa service that allows applicants to apply and pay for the visa to India online. Unfortunately, Nigerian nationals are not eligible for e-Visa. In order to apply for Indian medical visa, you must fill the application form online and submit the hard copy to any Indian consulate or embassy in Nigeria. The validity of India medical visa is 6 months to 1 year with multiple entries.
Patient must have invitation letter from a recognized/reputed/specialized hospital/healthcare center in India.
Only up to two medical attendants are allowed to accompany him/her. They can be his/her family members or close associates.
Passport should have at least six months validity from the date of arrival in India. The passport should have at least two blank pages for stamping by the Immigration Officer.
International travelers should have the return ticket or onward journey ticket, with sufficient money to spend during his/ her stay in India.
Nigerians must cary Yellow fever vaccination certificate & Oral Polio Vaccination Certificate at the time of arrival in India. You can get this at City hall in Nairobi, Aga Khan hospital or at the Centre for Tropical and Travel Medicine near Adams Arcade opposite Nairobi Women hospital.
Documents required for Indian medical visa from Nigeria
Duly completed and signed Visa form with 2 photographs (2'x2'). Visa form can be filled online and hard copy needs to be submitted to the Indian embassy. The photo should be of front view with a plain/light background. There should be no shadows and eyes should be open. Photos should be glued on your forms in the box provided on pages 1 and 2 of the online form.
Letter of invitation from an approved Hospital/recognized Doctor in India mentioning name of patent/attendant(s), Passport number(s), illness and duration of treatment
Indian hospital to email invite to HCI email cons1.abuja@mea.gov.in and cons.abuja@mea.gov.in (For Lagos: consvisa@hcilagos.org and fs1@hcilagos.org). Detail of attendant/ attendants is to be indicated with the mobile number of contact person at the hospital. The applicant is to attach a printout of the invitation and the email page with the visa application form.
Click here to request for the invitational letter..Alternatively you can email us

care@medinovita.com

or WhatsApp us on

+91-9740177277

to book doctor appointments and invitation letter.
Original national ID card and its photocopy
Confirmed return air ticket
Current address proof
A letter giving full details of previous visits to India, including periods of stay.
Your CV/bio-data
Proof of relationship with attendant (for Attendant visas)
Passport copy of attendant (for Attendant visas)
A letter which gives your present occupation and detailed purpose of your intended visit to India
Bank statement/salary certificate/sponsorship letter (if you are a sponsored medical candidate) so as to prove the availability of sufficient funds for stay in India.
Complete copies of treatment record from the local hospital.Patients need to attach copies their treatments in Nigeria including copies of CT Scan/MRI/X-ray reports (as applicable) (original to be verified by Consular Officer)
In case of follow up treatment, previous medical papers and discharge summary from Indian hospital is to be attached to the application (original to be verified by Consular Officer).
Yellow fever vaccination certificate & Oral Polio Vaccination Certificatetaken at least 10 days prior to your travel to India and Oral Polio Vaccination (OPV) certificate taken at least four weeks prior to your entry in the country.
The documents can only be presented or collected by one of the attendants or a close relative with letter of authority duly signed by the applicant; it should contain details of the authorized person's ID card/Passport which can be verified. No application shall be accepted from a third party in any circumstance.
If the medical travel is sponsored then the applicant needs to provide an affidavit from the sponsor along with an attachment of a copy of his/her Identity Card/Passport.
Additional documents may also be required of you at the time of interview at the discretion of the Consular Officer.
Address of authorized yellow fever vaccination centers given below

You can get yellow fever vaccination certificate at all major international airports and hospitals in Nigeria
Documents required for organ transplant in India
Separate notarized agreements between the donor and the recipient duly signed by either parties. The agreement should also specify the relationship between the donor and the recipient.
Notarized consent letter from the care taker.
Notarized consent letter from the parents or either of the parents, in case of minor children
Medical reports and letter from the Ministry of Health.
All the above documents should be duly attested by the Ministry of Foreign Affairs before submission.
Transplant patients to produce compatibility report of donor and patient.
Click here to request for the invitational letter..Alternatively you can email us

care@medinovita.com

or WhatsApp us on

+91-9740177277

to book doctor appointments and invitation letter.
Visa processing fee
US$ 252.00 including surcharge of US$ 2.00 /-
Visa processing time
A Medical/Medical Attendant visa is normally issued in 2 working days, exclusive of the day on which application is made. However, in cases of medical emergency, it may be issued in one working day (excluding the day of submission and subject to deposition of fee on the day of submission of application).
Timings for submission of Visa applications
1000 Hrs to 1200 Hrs on all working days
Details of Indian Embassies / High Commissions / Consulates for applyin medical visa
There are two Indian Consulates in Nigeria where people can directly apply medical visa to India
Address
Phone
Fax
Email
Website
364, Cadastral Zone
Central Business District (CBD),
Off Constitution Avenue, FCT, Abuja.
+234-7080622800.Extension: 122/116/126
+234-7080622805
cons1.abuja@mea.gov.in
cons.abuja@mea.gov.in
http://hciabuja.gov.in/index.php
8-A Walter Carrington Crescent, P.M.B. 80128,
Victoria Island,Lagos,Nigeria
+234-01-4480876/4480877
+234- 01-4480882
consvisa@hcilagos.org
http://hciabuja.gov.in/index.php
Details of authorized agency in India for medical travel to India
Medinovita helps you to process your invitation letter, medical visa,book flight tickets,get accommodation at discounted price,arrange local transport,arrangement of food of your choice so that you can focus only on your healing. We do facilitate everything else needed for your medical travel to India.You will be assigned with a dedicated case manager to assist you throughout your medical trip in India. Click here to request for the invitational letter or treatment estimate.Alternatively you can email us care@medinovita.com or WhatsApp us on +91-9740177277 to book doctor appointments and invitation letter.
Step by step process to apply for Indian medical visa from Nigeria
Go to https://indianvisaonline.gov.in/visa/index.html and click on Regular Visa Application. Click here to request for Medinovita assitance for visa processing.Alternatively you can email us

care@medinovita.com

or WhatsApp us on

+91-9740177277

to book doctor appointments and invitation letter.
Fill up the important credentials: your country's name, high commission, date of birth, nationality, e-mail id, expected date of arrival in India and visa type. Enter the access code and click Continue.
The form consists of a total of three pages. Fill up each page of the form with your correct details. Click Save and Continue at the bottom after you finish filling up each page.
Enter details of your family address and your profession or occupation.
Enter your medical visa application details regarding the hospital in your country and the concerned hospital in India, duration of treatment, no. of entries, the purpose of visit, expected date of journey, expected time of arrival and departure, other information, details about SAARC country visit and reference.
If you travel to India for your treatment only through Medinovita 's assistance, then you can provide Medinovita's office address and contact number of patient relations. However, an email seeking permission to use Medinovita's reference is required.
You can upload your picture or paste it after you take out a print of the filled application form. If you want to upload your recent picture in the online form, click on Upload Photo.
After you click Save and Continue on the third page, a preview containing all your details will appear.
Click on Verified and Continue if all the data entered by you are correct.
Go through the set of instructions that appear on the new window and press OK for final registration. To modify details click Cancel.
After clicking OK a window will appear where you would have to select the appointment date for submission of application at the Mission Counter. Click on Confirm the Appointment.
Another new window will open after you have clicked on Confirm the Appointment, bearing two options to Print or Save the online application. Save the online application. Do not print it immediately as you may lose the application by doing so.
Click on Print Registered Application to get the hardcopy of your application form.
If you haven't uploaded your picture in the online application form, then paste it in the photo box on the first page. The photograph should be exactly the same size as the box (2inch X 2inch).
Put your signature on the rectangular box just below the photo box. Do the same in the box at the bottom of the second page.
Finally, submit the application form along with the required documents at the Mission Counter on the appointed date, mentioned at the right margin of the application, during the working hours.
Extension of Indian medical visa for Nigerian nationals
The initial period for the medical visa is up to a period of one year or the period of treatment whichever less, which can be extended for a further period up to one year by the State Government/ FRROs on the production of medical certificate/ advice from the reputed/ recognized/ specialized hospitals in the country.
Any further extension will be granted by the Ministry of Home Affairs only on the recommendations of the State Government/ FRROs supported by appropriate Medical documents. Such visa will be valid for maximum three entries during one year. State Government/ FRROs may permit one additional entry in an emergent situation if required.
Documents needed for the extension of Indian medical visa
Application form.
Photocopy of the passport and the initial visa.
Four photographs of the applicant.
Details of residence in India
Contact details of FRRO's for the extension of Indian medical visa
City
Address
Phone
Email
Bangalore
5th Floor, 'A' Block,
TTMC, BMTC Bus Stand Building,
K.H.Road, Shantinagar,
Bangalore - 560027
080-22218195
frroblr-ka@nic.in
Calicut
20/1305, Castle View, Thiruvannur Road,
Panniyankara,Kallai PO,
Kozhikode,Kerala- 673003
0495-2323550
frrocal@nic.in
Chennai
No. 26 Shastri Bhawan Annexe,Building 26
Haddows Road,Nungabakkam,
Chennai-600006
044-28251721
frrochn@nic.in
Cochin
2nd Floor, Airlines Building, Cochin
International Airport Ltd.,Airport PO,
Cochin- 683111,Kerala
0484-2611277
frrococ@nic.in
Delhi
East Block —VIII,Level -2 Sector -1
R.K Puram New Delhi-66
011-26711384
frrodli@nic.in
Kolkata
237, A.J.C Bose Road, Kolkata
033-22900549
frrokol@nic.in
Mumbai
Annex-|| Bldg., 3rd Floor Badruddin
Tayyabji Marg,Behind St.Xavier College, C.S.T
022-22621169
frromum@nic.in
Assistance to get Indian medical visa from Nigeria
Medinovita assist patients in applying for Indian medical visa as a complimentary service. In case if you need any assistance in getting a visa, please submit an inquiry or email on enquiry@medinovita.com. You can also call or WhatsApp us on +91-9740177277. We usually respond within one hour of receiving the inquiry.