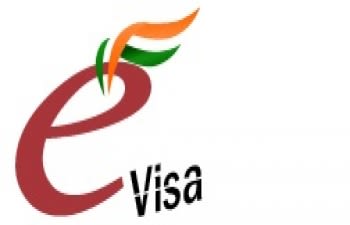 Indian Medical Visa

In November 2014, the Government of India introduced an online tourist Visa (e-Visa) for 43 countries. This was done to promote travel to India as travelers no longer had to visit the embassy to get their visa for India. In 2015, India rolled out the e-Visa program to other major countries in the world. In April 2017, India retooled its e-visa program, introducing visa subcategories for tourists, business travelers, and medical visits.
At present, travelers from more than 160 countries can apply for a tourist e-Visa, business e-Visa or medical e-Visas, depending on the purpose of their visit to India. Travelers who use the e-visa program apply and pay a fee online and receive their electronic visa online before traveling to India. The process is very simple!
The e-Visa is an official document permitting entry into and travel within India. Applicants will receive their visas via email, after filling the application form with the necessary information and once the online payment by a credit card is completed.
Eligibility for Indian medical visa
Medical visa is only granted to those whose travel to India only for medical treatment.
Maldives passport holders are eligible for eVisa.
Only up to two medical attendants are allowed to accompany him/her. They can be his/her family members or close associates.
International Travellers should have the return ticket or onward journey ticket, with sufficient money to spend during his/ her stay in India.
Documents required for Indian medical visa
Medical certificate, in original, from recognized hospitals/ doctors indicating in detail the medical condition of the patient
Recommendation from the attending doctor for availing treatment abroad in case of first visit
Recommendation from the attending doctor in India in case of continued treatment in India
Passport should have at least six months validity from the date of arrival in India. The passport should have at least two blank pages for stamping by the Immigration Officer.
In case of hospitalization or long term treatment, proof of financial resources, as indicated below, may be sought:

Bank statements for last 6 months
Solvency certificate from Bank
List of countries eligible for Indian e-Medical visa online
| | | | | |
| --- | --- | --- | --- | --- |
| Albania | Andorra | Angola | Anguilla | Antigua and Barbuda |
| Argentina | Armenia | Aruba | Australia | Austria |
| Azerbaijan | Bahamas | Barbados | Belgium | Belize |
| Bolivia | Bosnia and Herzegovina | Botswana | Brazil | Brunei Darussalam |
| Bulgaria | Burundi | Cambodia | Cameroon | Canada |
| Cape Verde | Cayman Islands | Chile | China | Colombia |
| Comoros | Cook Islands | Costa Rica | Cote D'Ivoire | Croatia |
| Cuba | Czech Republic | Denmark | Dominica | Dominican Republic |
| Ecuador | El Salvador | Eritrea | Estonia | Fiji |
| Finland | France | Gabon | Gambia | Georgia |
| Germany | Ghana | Greece | Grenada | Guatemala |
| Guinea | Guyana | Haiti | Honduras | Hong Kong |
| Hungary | Iceland | Indonesia | Iran, Islamic Republic of | Ireland |
| Israel | Italy | Jamaica | Japan | Jordan |
| Kazakhstan | Kenya | Kiribati | Korea South | Kyrgyzstan |
| Lao People's Democratic Republic | Latvia | Lesotho | Liberia | Liechtenstein |
| Lithuania | Luxembourg | Macau | Macedonia | Madagascar |
| Malawi | Malaysia | Mali | Malta | Marshall Islands |
| Mauritius | Mexico | Micronesia, Federated States of | Moldova, Republic of | Monaco |
| Mongolia | Montenegro | Montserrat | Mozambique | Myanmar |
| Namibia | Nauru | Netherlands | New Zealand | Nicaragua |
| Niger | Niue | Norway | Oman | Palau |
| Palestinian Territory | Panama | Papua New Guinea | Paraguay | Peru |
| Philippines | Poland | Portugal | Republic of Cyprus | Romania |
| Russian Federation | Rwanda | Saint Kitts and Nevis | Saint Lucia | Saint Vincent and the Grenadines |
| Samoa | San Marino | Senegal | Serbia | Seychelles |
| Sierra Leone | Singapore | Slovakia | Slovenia | Solomon Islands |
| South Africa | Spain | Sri Lanka | Suriname | Swaziland |
| Sweden | Switzerland | Taiwan | Tajikistan | Tanzania, United Republic of |
| Thailand | Timor-Leste | Tonga | Trinidad and Tobago | Turks and Caicos Islands |
| Tuvalu | Uganda | Ukraine | United Arab Emirates | United Kingdom |
| United States | Uruguay | Uzbekistan | Vanuatu | Vatican City |
| Venezuela | Vietnam | Zambia | Zimbabwe | |
Step by step process to apply Indian e-medical visa
Go to https://indianvisaonline.gov.in/visa/index.html and click on e-Visa Application button.
Click here to request for the invitational letter..Alternatively you can email us

care@medinovita.com

or WhatsApp us on

+91-9740177277

to book doctor appointments and invitation letter.
Fill up the important credentials: passport type,nationality,port of arrival,date of birth,email id,expected date of arrival
Select visa Service as eMEDICAL VISA and select 'SHORT TERM MEDICAL TREATMENT OF SELF' radio button
Tick on "I have read the instructions, I have all the required documents in scanned pdf format and photograph in jpg/jpeg format." checkbox and click continue button.
Keep the soft copy of below documents handy before proceding to next page

Applicant's recent colored photograph (dimentions 2in X 2in) size less than 1MB
Copy of Passport page containing personal particulars
Copy of letter from the hospital concerned in India on its letterhead

At this point, the website will give you the auto-generated application ID # unique to you. Take note of this. (Rest assured, the details will be sent later on in an email, but it's good practice still to write this number down or take a screenshot of the page).
Fill up all mandatory fields in applicant details and passport details section. Please ensure that all details entered are as per the passport
Click on save and continue after filling all mandatory details. This will take you to a page where the applicant's address, family and occupation details need to be filled.
Enter Present & permanent address,Parents details,marital status and occupation details.
Click on save and continue after filling above details. Now you will land on a page where details of visa sought needs to be updated.
Please enter details of visa sought,details of medical treatment,previously held visa,Sarc country visit details & reference
If you travel to India for your treatment only through Medinovita's assistance, then you can provide Medinovita's office address and contact number of patient relations as the reference in India. However, an email seeking permission to use Medinovita's reference is required.
Click on Save and Continue after filling all mandatory fields.This will take a page for uploading passport size photograph.
Photo Specifications

Format JPEG
Size Minimum 10 KB , Maximum 1 MB
The minimum dimensions are 350 pixels (width) x 350 pixels (height).
Recent front facing photograph with white background to be uploaded by the applicant.
Do not crop the Passport Image to use it as your recent photograph. Upload clear front facing photograph with preferable white/light coloured background.
The application is liable to be rejected if the uploaded photograph are not clear and as per specification.

Click on upload button and adjust the photo size online after uploading it.Click on Save and Continue
Kindly ensure that the document is as per specifications mentioned below.

All documents uploaded by the applicant including business cards,invitation letters etc. must be in English language, failing which e-Visa application would be liable for rejection.
Format PDF
Minimum size 10 KB and Maximum 300 KB
Passport Upload - Photo page of Passport containing personal details like name,date of birth, nationality , expiry date etc. to be uploaded by the applicant.
Photo page of Passport uploaded should be of the same passport whose details are provided in passport details section.
The application is liable to be rejected if the uploaded document is not clear and as per specification.

Tick 'I have verified that all the documents are uploaded as per the requirement.' checkbox and click on Confirm button after uploading the documents.
At this stage, you will be in a page to verify the particulars filled in the application form. Please verify all fields thoroughly. Click on modify button to edit the fields in case of any error. Otherwise, click on verified and continue button
You will be taken to a page to make payment. You have the option to make the payment right away or pay later.
Click on Pay Now button and select payment gateway.
The next web page will show you the portal of selected payment gateway which gives you the option to pay for the visa fee with a debit card, a credit card or with PayPal.
Payment of this fee is NOT a guarantee that your visa will be approved. It is also non-refundable. In case of any double/triple payments, it will be refunded after due reconciliation within seven (7) days. Either way, please be careful while doing the payment process because if the number of unsuccessful attempts is more than 3, you would have to start afresh and redo the whole application form again with a new application ID #.
After you complete the whole online application, you'll just have to wait for an email update from them that confirms that your E-Visa is Granted. If it is, they will proceed to send you your Electronic Travel Authorization or ETA
Normally, visa processing takes 24 hours to 72 hours
To be entirely sure, please confirm that your ETA status is shown as Granted on India eVisa portal before you fly. If there are any problems, you can contact support center at indiatvoa@gov.in.
Extension of Indian medical visa
The initial period for the medical visa is up to a period of one year or the period of treatment whichever less, which can be extended for a further period up to one year by the State Government/ FRROs on the production of medical certificate/ advice from the reputed/ recognized/ specialized hospitals in the country.
Any further extension will be granted by the Ministry of Home Affairs only on the recommendations of the State Government/ FRROs supported by appropriate medical documents. Such visa will be valid for a maximum three entries during one year. State Government/ FRROs may permit one additional entry in an emergent situation if required.
Documents needed for the extension of Indian medical visa
Application form.
Photocopy of the passport and the initial visa.
Four photographs of the applicant.
Details of residence in India
Contact details of FRRO's for the extension of Indian medical visa
City
Address
Phone
Email
Bangalore
5th Floor, 'A' Block,
TTMC, BMTC Bus Stand Building,
K.H.Road, Shantinagar,
Bangalore - 560027
080-22218195
frroblr-ka@nic.in
Calicut
20/1305, Castle View, Thiruvannur Road,
Panniyankara,Kallai PO,
Kozhikode,Kerala- 673003
0495-2323550
frrocal@nic.in
Chennai
No. 26 Shastri Bhawan Annexe,Building 26
Haddows Road,Nungabakkam,
Chennai-600006
044-28251721
frrochn@nic.in
Cochin
2nd Floor, Airlines Building, Cochin
International Airport Ltd.,Airport PO,
Cochin- 683111,Kerala
0484-2611277
frrococ@nic.in
Delhi
East Block —VIII,Level -2 Sector -1
R.K Puram New Delhi-66
011-26711384
frrodli@nic.in
Kolkata
237, A.J.C Bose Road, Kolkata
033-22900549
frrokol@nic.in
Mumbai
Annex-|| Bldg., 3rd Floor Badruddin
Tayyabji Marg,Behind St.Xavier College, C.S.T
022-22621169
frromum@nic.in
Assistance to get Indian medical visa
Medinovita assist patients in applying for Indian medical visa as a complimentary service. In case if you need any assistance in getting a visa, please submit the inquiry or email on enquiry@medinovita.com. You can also call or WhatsApp us on +91-9740177277. We usually respond within one hour of receiving the inquiry.